We help your talent say the right thing...
Elite Script teleprompter systems features the industry leading Autoscript software.
Owner/Operator Kelly Breece has more than 18 years experience working on high end shows and commercials.
Elite Script is known for providing a service that is second to none in the video and film industry.
In conjunction with Pro Jib, Inc., Elite Script is proud to offer specialty prompter monitors specifically designed to accommodate your Jib and Steadicam needs.
Presidential Style Podium Prompter System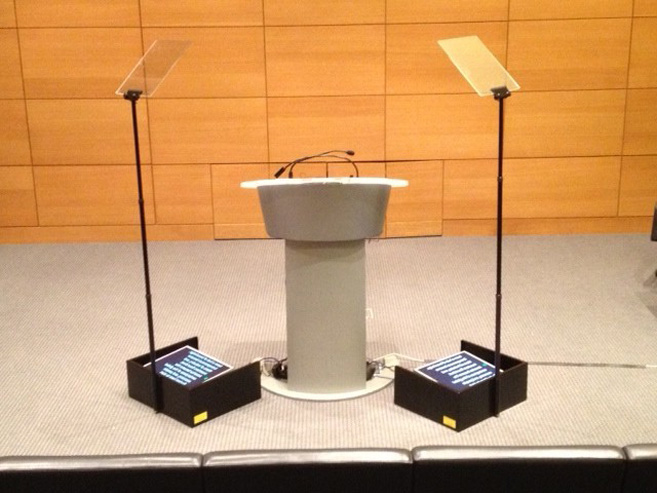 We look forward to serving you with your Teleprompter needs.
Office: (615) 330-3608 | Fax: (615) 826-9627
The Rock and Roll Hall of Fame Inductions (2012)
The CMA Awards (2005-2015)
The Grammy Nominations Concert (2013)
The CMT Awards (2004-2015)
American Country Countdown Awards (2014)
Sports Illustrated Swimsuit Celebration (2014)
CMT Ultimate Kickoff Party (2015)
The Trumpet Awards (2013-2015)
CMA Music Fest (2012-2015)
CMT Crossroads (2011-2015)
The Stellar Awards (2006-2014)
The Dove Awards (2007-2015)
Coming Home - Lifetime (2012)
Midsouth Emmy Awards (2008-2015)
Nashville Star (2004-2010)